This article Source: Times Business School Author: Xu ink
Era Business School researcher Xu ink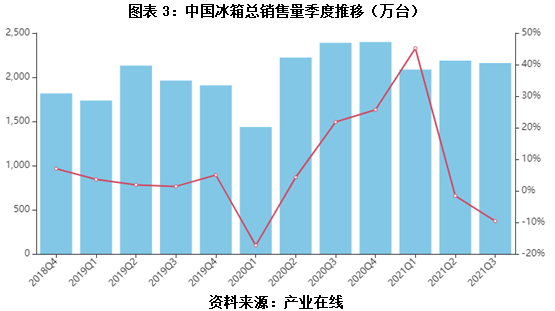 Market Performance
In November, the Shanghai and Shenzhen 300 Index fell 1.56%, white goods (SWS two) fell 0.4%, ranked No. 78 in the 104 SW two industry index, outperforming the Shanghai and Shenzhen 300 Index 1.52 percent.
Specifically, the white home appliances listed companies, the monthly increase in the first three companies were shield the environment (002011.SZ), Fu Jia shares (603219.SH), Chunlan shares (600854.SH); decline in the first three companies were Whirlpool (600983.SH), German industry shares (605117.SH), the sky shares (002759.SZ).
Industry and Company News
1. Haier refrigerator freezer material into low-carbon Expo exhibition
November 8, at the 4th China International Import Expo, Haier refrigerators bring two results. First, create the scene Korth and Germany signed a joint exhibition and the industry's first low-carbon polyurethane materials fridge – Bo Concept 650. Second, the US Dow signed a strategic cooperation memorandum of understanding agreement, Dow will provide PASCAL Haier vacuum-assisted foaming technology.
Specifically, at this time into Bo, Haier refrigerators and Germany Korth Chong, the US Dow companies contracted to achieve carbon reduction at the source. For example, the insulating foam material Korth record – the biomass polyurethane black material, to reduce the proportion of fossil raw materials in the production process, plant waste, residual fat and vegetable oil to make alternative renewable raw materials, the biomass feedstock content of about 60% and greatly reduce carbon emissions, this material has also been international sustainable development and carbon ISCC certification. Experimental data show that, compared to traditional black material, the biomass feedstock may polyurethane black 50 percent reduction of carbon emissions. (Appliances headlines)
2. The Ministry of Industry approved the formation of four National Center for Manufacturing Innovation
November 9, according to the Ministry of Industry official website news, recently, the Ministry approved the formation of a national 5G in high-frequency devices Innovation Center, Innovation Center National Glass new materials, the state high-end intelligent home appliances Innovation Center, the National Intelligent Voice Innovation Center and other four national manufacturing innovation Center. Among them, the national high-end household appliances intelligent innovation center based in Qingdao, a State Research Institute Co., Ltd. established intelligent home appliances, major shareholders as Haier, Midea, Hisense, side too, Chinese Academy of household appliances and other industries the backbone. Innovation Center will focus on high-end household appliances, intelligent, scene of the direction of development, focusing on a number of key common technology breakthroughs in the field of ontology technology, intelligent technology, security technology, scene technology to enhance the level of my country's high-technology innovation intelligent home appliance industry and product competitiveness.
3. After the Gree Electric Appliance shares, silver Long New Energy announced renamed "Gree titanium"
November 11, from the Gree Electric Appliance (000651.SZ) acquired less than two months, silver Long New Energy Co., Ltd. announced officially changed its name to "Gree titanium New Energy Co., Ltd." (hereinafter referred to as "Gree Titanium") . Statistics show that titanium Gree has become one of the world's few master the nano lithium titanate materials and battery manufacturing process of new energy companies.
4. Huawei, Haier and China Mobile jointly released the full 5G advanced manufacturing solutions coupled scene
November 12, calculated on the base of results of joint innovation conference in 5G edge, Huawei, Haier and China Mobile jointly released the 5G advanced manufacturing full join scenario solutions. The program will calculate the edge 5G and machine vision, artificial intelligence technology, can be quickly copied, is widely used in many industrial manufacturing scenario, 5G promote the rapid development of the Internet industry.
5. Gree proposed three billion Holdings shield the environment, improve the layout of new energy automotive industry
November 16, Gree announcement, intended to shield the environment 3 billion yuan Holdings (002011.SZ). Among them, 2.19 billion yuan for 270 million shares of the transferee unlimited tradable shares held by security shield Seiko, 810 million yuan to subscribe shield the environment for 139 million shares. Upon successful completion of the transfer and distribution, Gree shield the environment will hold 38.78% of the shares. Meanwhile, Gree said its bullish shield the environment as a global industry worth refrigeration components industry leaders, intends to further improve the stability of the core components of air conditioning upstream company competitiveness and supply chain through this transaction, the company and the subject of play the company's business collaboration, improve the company's industrial layout of new energy vehicles core components. (Investment research Times)
6. Hebei revised waste electrical and electronic processing rules
November 19, Hebei on "waste electrical and electronic products dismantling handling of audit Rules" has been revised, and public comment. Since 2020, the National Development and Reform Commission and other seven departments jointly issued the "Implementation Plan on Improving waste home appliances recycling system to promote the consumption of appliances updates" are actively throughout the full floor of the relevant rules to accelerate and promote the construction of waste home appliances recycling system. Dismantling of used electronic equipment, recycling, both ecological environment protection needs, but also for the smooth flow of home appliances and electronics industry production, sales, recycling and other upstream and downstream industry chain, industry to find new growth pole and opportunities.
7. Fu Jia shares of landing the Shanghai Stock Exchange main board
November 22 morning, Fu Jia shares (603219.SH) successfully landed on the Shanghai Stock Exchange main board, in Ningbo City 15 listed companies. The company's main business is the important parts of vacuum cleaners, sweeping intelligent cleaning robots, small appliances and other products and brushless motor R & D, design, production and sales. Its main products for the efficient separation wired cleaner, efficient separation of lithium wireless vacuum cleaner, multi-function wireless mop, cleaning robot intelligent, high efficiency motor. Fu Jia shares is one of the major suppliers of the US Shark (Grooveshark) brand vacuum cleaners, is the parent company of JS Global Shark brand of life's largest supplier, is one of the brand Dyson vacuum cleaner motor suppliers.
8. Midea Group intends to acquire KUKA and comprehensive privatization
November 23, Midea Group (000333.SZ) night announcement, the company intends to Frankfurt, Germany Stock Exchange listed company through a wholly-owned subsidiary of the full acquisition holding company (KUKA Aktiengesellschaft, namely library card) of the shares and privatization. After the completion of the acquisition, KUKA will become a subsidiary of the US group of overseas wholly-owned controlled, and delisting from the Frankfurt Stock Exchange. Midea Group, said the acquisition is in favor of KUKA focus on business operations and enhance the beauty of intra-group collaboration and sharing of resources in Robotics and Automation business areas.
9. Whirlpool invested $ 120 million for Mexico refrigerator plant expansion
November 25, according to foreign media reports, Whirlpool announcement said it would have to invest $ 120 million expansion of its state of Coahuila in Mexico (Coahuila) plant in years. The investment is mainly used for the production of refrigerator production line can improve and upgrade, will invest $ 110 million in the years 2021 to 2024 to create a new French-door refrigerator production line, annual output is expected to exceed 300,000 units. In addition there are more than $ 10 million investment will be used on the refrigerator door (SXS) of production capacity, the project will begin in 2022, production capacity rate reached about 10%. Prior to this investment, Whirlpool has other factories to Mexico more than $ 28 million investment in 2021 Whirlpool planned total investment in Mexico more than $ 150 million. (Sina home)
10. Haier intellectual value of over ten billion new home
November 26 morning, held in Qingdao Jiaozhou "big 100 days, the project class struggle" project focused on signing ceremony, Jiaozhou Haier air conditioning intelligent manufacturing base project officially landing. It is reported that the project will be completed Haier central air-conditioning of the two interconnected factory, which is also home Haier wisdom (600690.SH) of 18 interconnected factories. After the project fully operational, Haier multi-line annual capacity of 400 million units machine, Haier intellectual family will also add over 100 billion yuan in output value. Click to sell computing capacity, Haier intellectual home in a multi-line field will occupy one third of the market share, targeting industry first. (Interface News)
11. Hisense central air conditioning and then pick "Nanshan Award"
November 27, by the Chinese brand of indoor air purification cluster, Guangdong Province Zhong Nanshan Medical Foundation, the Guangdong Provincial Environmental Health Association indoor joint national indoor environmental purification industry associations jointly organized the sixth "universal 11.28 empty net Festival" scheduled in Guangzhou curtain. "Nanshan Award" in the name of the named academician Zhong Nanshan, focus on the Chinese in the country field empty net, air purification equipment, healthy air, the living environment of green building materials technology and other innovative products for brand evaluation, recognition of health-related air quality products , establish a benchmark for the industry. In the current "winners", the central air-conditioning Hisense again by virtue of scientific and technological strength and product innovation in the field of healthy air, a symbol of the empty net gains industry's highest honor "Nanshan award." (Chinese home network)
12. Gree live overweight electricity supplier
November 29, eye in the sky App investigation showed that Zhuhai Gree Electric Appliances Inc. applied for registration more "Pearl Yu Tong", "Meng Yu Tong" "Yu Tong" trademark, including the International Classification of advertising sales, scientific instruments, and other convenience foods, the current trademark status are pending. It is reported that the secretary Meng Yu Tong Dong Mingzhu. Not long ago, when the media Shaomeng Yu Tong Dong Mingzhu, said she hopes to "develop into the second Dong Mingzhu," Meng Yu Tong receive widespread public attention. Recently, the "Pearl of Yu Tong featured" account on line vibrato, as of now, the account has released more Meng Yu Tong as Gree video tape goods. (Beijing Daily)
The main industry data
Former home appliances exports in November grew 16.3%] December 7, General Administration of Customs released data show that in November my country's exports of household appliances 339 million units, down 2.8% year on year; January-November total exports of 3.552 billion units, an increase of 12.1%; January-November total exports of home appliances 586.51 billion yuan, an increase of 16.3%.
[November before the new appliance industry related businesses over 3.12 million enterprises] look up data show that in November 2021, my country's new home appliance related businesses 3.1251 million, up 41.80%. From the regional distribution, Jiangsu ranked first with 1,363,900, Guangdong, Shandong, there were 1,043,900, 953,000, came in second and third. From the city distribution, Xi'an topped the list with 541,800 appliances related businesses. Second Huai'an, Chengdu.
[Posted double around 11 Report: second-hand goods selling] secondary trading platform released around 11 second-hand double-battlefield report data show that the Group B2C appliance business in trading volume 28 hours big promotion of the 1450.05 percent year on year increase of large and small household appliances selling home appliances circumstances arise. Among them, large home appliances selling merchandise categories were ranked TOP5 air-conditioning hook, drum washing machines, washing drying machine, fridge-freezer and three-door refrigerator; small appliances Top Sellers TOP5 category, humidifiers, electric toothbrushes, hair dryer, shaving shaver and a cleaning robot have ENTRY.
[Air conditioners, refrigerators, washing machines quarter sales trends] online industry data show that in 2021 Q3 total air conditioner sales to 35.832 million units, up 1.94%, up 10% over the same period in 2019. Within which sales of 23.805 million units, up 0.63%; foreign sales of 12.027 million units, up 4.62 percent. 2021 January to September, refrigerator, washing machine sales were 6454,5436 million units, respectively, an increase of 6.4%, 25.7%.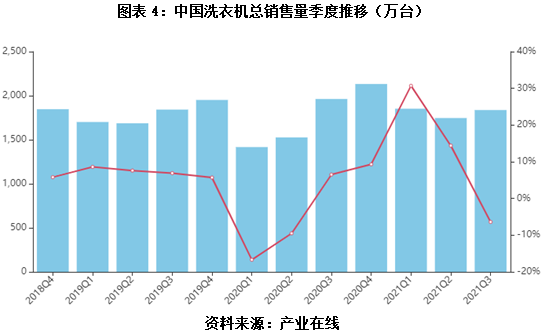 Monthly Observations: cleaning robot armed forces realignment of the track, Fu Jia shares highlights business worries
November 22, following Cobos (603486.SH), the stone Technology (688169.SH), Fu Jia shares into A-share listed company's third main home cleaning robot.
Recalling the history of Fu Jia shares under the IPO, the company on May 27, 2021 officially declared IPO, on September 23 will be successful too, November 11 launch subscription. Visible, Fu Jia shares from the beginning to the final declaration of the listing, which lasted nearly six months, which is a relatively fast paced in the Shanghai Stock Exchange main board listed companies in the IPO.
While the public markets Fu Jia shares more smoothly, but the risks are revealed in the prospectus and will not disappear because of its listed. Instead, the listed company as a public company, will be a lot of investors attention and supervision, risk once the outbreak, will give businesses and investors more serious losses.
According to the prospectus, 2018– the first half of 2021, Fu Jia shares revenues were 1.383 billion yuan, 1.103 billion yuan, 2.095 billion yuan and 1.189 billion yuan, of which, the company JS Global Life Limited (01691.HK, hereinafter referred to as "JS Global life") revenues were 1.282 billion yuan, 9.82 billion yuan, 1.841 billion yuan, 9.75 billion yuan, accounting for each period the proportion of revenue were 92.66%, 88.98%, 87.89% and 81.99%.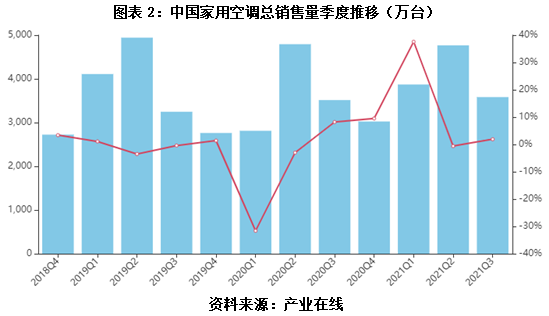 Visible, three and a half years, nearly ninety percent of income Fu Jia shares are derived from JS Global life. If the listing, Fu Jia shares can not broaden the client base, then the status of the company is heavily dependent on a single customer still exist, which will lay a dark mine for its sustainable management of: Fu Jia shares once the cooperation with JS Global Life the deterioration of relations or life itself JS Global adverse operating conditions, Fu Jia shares will suffer a serious blow.
On the other hand, the prospectus shows, there is a higher technical barriers to clean the vacuum cleaner as the representative of the class of small household appliances, mainly in new product development and design capabilities, product quality control aspects.
From the number of patents, as of November 10, 2021, Fu Jia shares with domestic and foreign patents 216, of which 16 domestic invention patents, utility models territory 147.
According to the prospectus disclosure Cobos 2017, as of June 30, 2017, the company has 607 domestic and foreign patents, including 164 domestic patents, utility model patents territory 270.
According to Stone Technology 2021, the company has 334 patents as of the end of June 2021, including 68 invention patents, 167 new patents.
In contrast, the total number of patents and the number of invention patents is much lower than that of the same industry than listed companies. Among them, Kovos's number of patents in 2017 is already nearly 3 times the number of patents in 2021, invented The number of patents is 10 times that of Fujia shares.
It is worth noting that some patents of the Fujia stock have also been identified. On April 21, 2020, the National Intellectual Property Office Patent Review and Invalidation Department made the 44232 review decision, announced all the inventive patents in ZL2006100525823, invalid, and invalid. "
Therefore, the Times Business School believes that the Fujia shares have been successfully listed, but the business risk is still there. The company relies hard to rely on a single customer, patented technology is inferior to peers, which will be buried for its sustainable business capabilities and product competitiveness. The listing does not mean to reach the end, but another starting point, for the Fujia shares, if it is necessary to rank among the first echelon, there is a relatively long way to go.
(Full text 4589 words)