Presumably, everyone has lost things, such as losing mobile phones, wallets, bicycles, electric cars, etc., and even lost children and elderly people. The loss of the equipment is small, but if the child and the elderly are lost, it is a kind of pain to a family. The blow. So there are equipment such as anti -loss device.
Working principle of Bluetooth Intelligent Device:
Bluetooth intelligent anti -throwner is a anti -loss device designed for smartphones with Bluetooth technology. Its working principle is to determine whether the item is still controlled to your safety range through changes.
Classification of Bluetooth Intelligent Decline:
1. According to the market classification, there are two main types of intelligent anti -loss device, one is device defense, and the other is human defense loss. Or anti -lost pendant, and there are many forms of anti -lost device for private defense, pendants, watches, necklaces, shoes, etc., the forms are diverse.
2. According to the technical classification, the types of intelligent anti -lost device currently include Bluetooth/WIFI intelligent defense device, GPS intelligent anti -loss device, RFID intelligent anti -throwner, etc. The more novel is the intelligent anti -loss device combined with magnetic fields or sensor technology. Some of these smart products are already facing the market, and some may be in the process of research and development due to the difficulty or cost of design. In short, the market prospects are good.
The structure of Bluetooth intelligent anti -loss device:
At present, the latest products generally use Bluetooth BLE5.1 technology, which has the advantages of low power consumption, two -way anti -loss, and automatic alarm. However, there are many types of products in the market and endlessly, but their core compositions generally include: Bluetooth 5.1 chip, Bluetooth chip auxiliary circuit, Bluetooth antenna, bee tweezers, switches, power supply, etc.
At present, this ST17H66 Bluetooth chip developed by Shenzhen Lunz Technology is the latest product:
Function description: BLE5.1 ultra -low power chip, TSSOP16, Flash 512K, SRAM 64K, supporting plug -in EEPROM chip.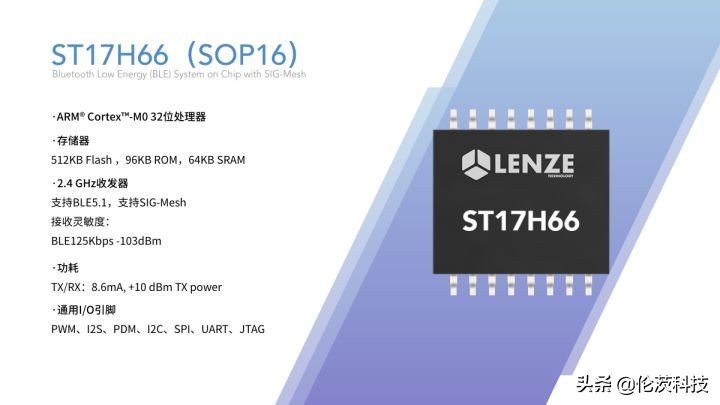 Application field: anti -loss device, smart light/group control light, Bluetooth Mesh, Ibeacon, smart locks, sex products, and other smart home furnishing Internet of Things products;
Lenz Technology has independent R & D digital transmission application chips BLE 5.0 and high -speed transmission chip BLE 5.1 ​​and have global intellectual property rights. For corporate users and individual consumers, provide a solution for full -capacity products of smart audio -only production. Custom Development. As the IoT infrastructure gradually layout, Lenz Technology is already
Sharing economy, face recognition, beauty/beauty, live broadcast, smart medical, personal washing, human -computer interaction
Waiting for multiple areas of unique advantages.
Latest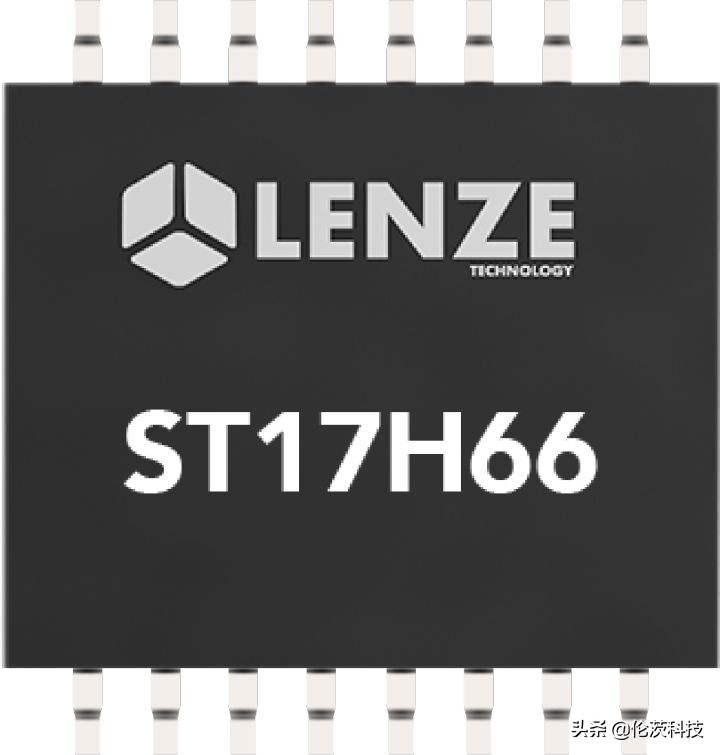 ST17H66 Bluetooth BLE5.1 chip, supports Bluetooth Mesh,
Support one -to -one, multi -to -multiple control mode, provide enterprises with a "cross -key" solution, and have a comprehensive and detailed reference design to facilitate customers to develop products and markets quickly, and seize the pioneer of Internet of Things.
BLE5.1 ST17H66 Bluetooth chip feature